A CLASS ACT NY IN THE NEWS
BACKSTAGE EXPERT CONTRIBUTER
Read invaluable tips and advice published in Backstage magazine by A Class Act NY's Artistic Director, Jessica Rofé. Click here for  Jessica's latest articles.
2014 BACKSTAGE READERS' CHOICE AWARDS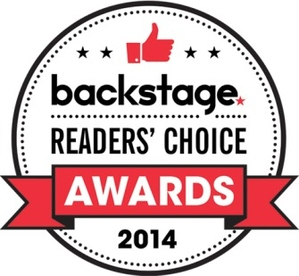 ACANY has been nominated for a BACKSTAGE READERS' CHOICE AWARD in the category of BEST NYC ACTING CLASS FOR KIDS! 
"They're here! After two months of taking nominations from you, the Backstage readers, the nominees for the 2014 Readers' Choice Awards are finally in! Starting Aug. 1, you'll have until Aug. 14 to cast your votes for your favorites. Check back here in August for more details on the voting process. In the meantime, here are some nominees who made the cut! Best NYC Acting Class For Kids
: A Class Act NY
: The Award Winning Acting Studio For Kids And Teens. Congratulations!" Click here to vote!
NEW YORK METRO PARENTS
Pro Tips for Kids Auditioning for Broadway Roles
For kids who want to audition for professional acting roles on Broadway or even in TV or film, we've got the best advice from pro casting directors on how to stand out from the crowd and make the most of each audition and callback.
Today, as founder and artistic director of A Class Act NY in Manhattan, which offers acting and performance workshops for kids and connects them with agents and managers, Rofé teaches her students that casting is "nothing personal." A child may nail an audition and still not receive the role, simply because the director has a different look in mind for the part. "Sometimes it comes down to ethnicity or height. Sometimes a director is looking for a certain demographic," Rofé says. "It doesn't matter how talented you are sometimes—if you have red hair and they're looking for brown, they're not going to cast you in the role."   Check out the full article here!
10 Tips to Help Kids Ace Theatre Auditions
"Is your child trying out for a school play or community theater show? Get tips from casting directors on how to help your kid ace the audition, including how to prepare the right song and monologue, calm nerves and stage fright, and deal with disappointment if your child doesn't get the role.
It's okay to be nervous. In fact, it's a good thing. "You need that adrenaline to run a marathon, why wouldn't you need it in an audition? Take that nervous energy and turn it into good energy," Jaysen says.
"Always remember that casting directors want to love you," says Jessica Rofé, founder and artistic director of A Class Act NY in Manhattan. "They're not like the judges on American Idol where people get torn to pieces. They're on your team, and if you're right for the role, you've made their life that much easier." Check out the full article here!
THE NEW YORK TIMES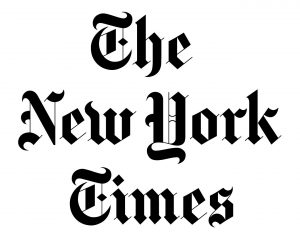 Asian Families Travel a Long Way for Summer Camp
"Of the 154 students enrolled in A Class Act NY's musical theater camps this summer, artistic director Jessica Rofe said, two are flying in with their parents from Japan, two are coming from South Korea and one is arriving from China, for a week of vocal training, stage combat lessons and the chance to make their debuts on an Off Broadway stage at the end of the session. A Class Act NY encourages parents from abroad to sign their children up for its musical theater weeks and to avoid Thespian Theater camp, which focuses on script analysis and character development, and requires more sophisticated English skills." Check out the  full article here!
THE WALL STREET JOURNAL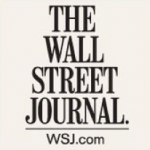 Brynne Norquist isn't taking any chances with her audition for a new Broadway revival of "Annie." The eight-year-old with a moon face and blond pigtails got rid of her friendship bracelet so she won't fiddle with it during her tryout. She worked on her performance style with a private coach (Jessica Rofé of A Class Act NY.) She attended a workshop to perfect her song, "Born to Entertain," under the steady gaze of other wannabe orphans.
"She wants to be a Broadway icon," said her mother, Lauren Norquist of Irvington, N.Y.
Hundreds of children with similar ambitions are expected to line up Sunday outside an audition space on Manhattan's Upper East Side. It's an open call, so anyone can come: no agent necessary, no experience, either. The girls, 6 to 12 years old, will hand over a photo, sing without instrumental accompaniment and hope for a call-back for the late 2012 production.
The opportunity has prompted parents to seek out Annie boot camps around New York to get their daughters ready. Workshops—many led by former Annie cast and creative-team members—are helping little girls figure out what to sing (no age-inappropriate love songs), what to wear (no prissy dresses) and how to enter the audition room (fearlessly).
At another youth acting studio, A Class Act NY, 24 kids recently took the $150, three-and-a-half hour workshop with Caroline Daly Antonelli, an orphan in Annie on Broadway in 1980 and '81.
The new production will coincide with the 35th anniversary of the original Annie, which opened in 1977 and ran for nearly six years. Arielle Tepper Madover, who is producing the prospective 2012 revival, said she isn't looking for a particular type for the starring role, which was played first on Broadway by Andrea McArdle and later by Sarah Jessica Parker, among others. "You'll know it when you see her," Ms. Madover said.
The casting team, led by Broadway veteran Bernard Telsey, is also looking for the show's six lesser orphans and is keeping the audition rules simple: Don't sing music from Annie and don't come in costume.
Next to her, Bebe Wood (our student whom we helped get representation!), a Manhattan 9-year-old with purple-framed glasses who is performing this summer in an 8,000-seat theater in Kansas, was thinking strategy. She hoped for a private audition, with the help of her agent.
Ms. Madover, the Annie producer, plans to attend this weekend's auditions, where a team of 20 will see potential orphans. Later, staff will run private auditions, visit summer camps and hold open calls in Los Angeles and in Florida. Kids can also submit videos online.
For the open call, Ms. Madover has sought the help of a child psychiatrist to create a "self-esteem program" that includes six volunteers to help girls who may struggle at the audition.
"You forgot the words? Everyone freezes up from time to time," reads a pamphlet that staff will give each child. The leaflets also offer advice to parents: "Try not to say, 'You were better than everyone else' or 'You deserved it.'"
A 2006 documentary, "Life After Tomorrow," examined the often-difficult lives of young women who have appeared in various productions of the show. (Jessica Rofé's ex-husband co-directed the movie with orphan, Julie Stevens.)
Kids with the best chances this year may be the ones who look younger than they actually are, said Ms. McArdle, the original Annie. "If they're 10 and they look 7, it's like 'Wow, those kids are fantastic.' It's smoke and mirrors," said Ms. McArdle, who was a short 13-year-old when she played the part. Ms. McArdle, now 47, gives private lessons to little girls going out for parts like Annie.
The glow of a former Annie orphan still shines bright for many young girls. At the end of the workshop at A Class Act NY, Ms. Antonelli, who played the orphan Pepper on Broadway, sang "Tomorrow" to the kids. The girls jumped to their feet applauding. Lily Discepolo, 10, was in awe. "You could see the song," she said, "through her eyeballs."
LINK TO THE VIDEO FROM A CLASS ACT NY'S WORKSHOP: http://online.wsj.com/article/SB10001424052702304392704576373383539321572.html#
CBS NEWS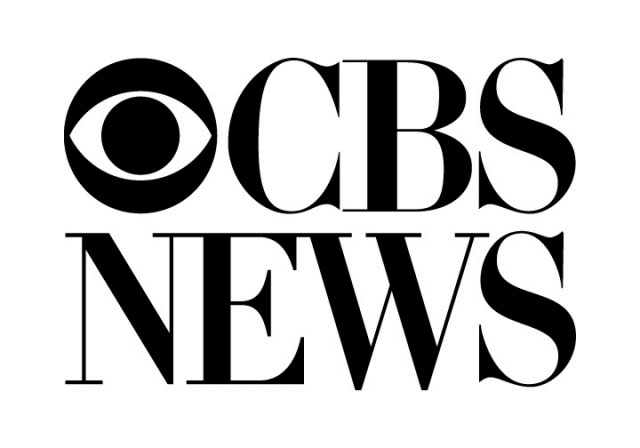 CBS News Named A Class Act NY as a top Broadway Camp for Kids and Teens! Check out the article here!
http://newyork.cbslocal.com/top-lists/top-5-broadway-schools-for-kids-in-new-york/
MANAGER TESTIMONIAL:
Talent Manager, Judith Battista of Parkside Talent had this to say about our INDUSTRY SHOWCASE, May 18th: Can you tell I LOVED YOUR KIDS!!! I have NEVER called this many kids to meet…in all my 15 YEARS !!!! – Judith Battista
Logan Rowland, who is now appearing on Broadway in The Addams Family said, "A Class Act NY is a great way to learn Broadway technique from real Broadway stars. I just did my first workshop this year, and in six months I was working in one of the biggest Broadway shows of the year! Great things can happen, and A Class Act can help make these great things happen for you too!"
Just wanted to let you know that Sam boooked his first commercial today for a radio spot for Chicken of the Sea tuna.  He has only auditioned for two commercials ever, both last week;so, this was a very pleasant surprise. I am certain that the training he received at your voice-over workshop played a large part in his success. – Mindy Poon
A Class Act NY has the best performing arts classes in New York!  My daughter has enjoyed a variety of workshops, including dancing and singing with cast members of Wicked, working in an actual voice over studio, and performing on camera for commercial and TV scripts.  Jessica Rofe is a talented and enthusiastic instructor, who leads the workshops with the perfect balance of professionalism and fun.  The classes have helped my daughter prepare for auditions and she has gained insight into the fundamentals of acting.  A Class Act NY has our highest recommendation! – Lauren Norquist
Time Out NY Kids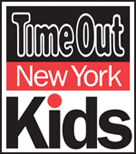 "Not all learning is done before 3 pm. Here's where your kid can head when the school bell tolls.
Get ready to stomach some show tunes. At this UWS studio, professional New York performers (many with credits from the Great White Way, such as Legally Blonde's Leslie Kritzer) bite kids with the Broadway bug through their two eight-week courses: "Sing Your Heart Out" (ages 7 to 8 years) and "Pretend & Play" (ages 5 to 6 years). In the former class, kids learn proper vocal technique, diction and ear training from the pros, and get the chance to solo on Broadway showstoppers. In the latter, young stars master the basics of improvisation and theatrical movement in a playful way that teaches them how to perform without inhibitions."
Note from a parent, 9/2/2010: "I just wanted to let you know that my daughter, Ariana Gibb, is booked to go on tour as Annie Who and Cindy Loo Who's understudy in How the Grinch Stole Christmas! A Class Act helped her bild her confidence and audition skills, so thank you very much! Hopefully she can sign up for more workshops when she comes back in Jan.! Thank you! Tara Gibb"
Read what Barbara Coleman, Talent Agent of Innovative Artists Agency had to say about A Class Act NY & Artistic Director, Jessica Rofé:
"I continue to be impressed with Jessica's students. The quality of their work proves they have an attentive and skilled teacher. A Class Act NY provides a solid platform for training and exposure to industry professionals."
NEWSDAY ARTICLE
Broadway Rhythm
BY BETH WHITEHOUSE
Talented kids and pros will share the stage at LI arts camps
In the next few weeks, Long Island children have a chance to step out of the sunlight and into the spotlight.
A number of venues are offering weeklong Broadway camps focusing on acting and musical theater during August, many of them featuring lessons given by Broadway professionals such as 15-year-old Wantagh native Trent Kowalik, who shared a Tony Award for his performance in the starring role in "Billy Elliot." "It's exciting for them to work with Broadway actors all week long," says Jessica Rofe´, director of "A Class Act" camp at the Sid Jacobson JCC in Roslyn.
A Class Act NY
Aug. 23 to 27, 9:30 a.m. to 5:30 p.m., early drop- off at 9 is possible Sid Jacobson JCC, 300 Forest Dr., Roslyn 516-484-1545, aclassactny.com FOR AGES 7 to 16 (split according to age) COST $695 for members; $770 for nonmembers. Cost includes bus trip to Manhattan and ticket to "Billy Elliot." Tony-Award winner Trent Kowalik, 15, of Wantagh, who played Billy in "Billy Elliot," will teach a dance workshop. Marissa Perry, who played the role of Tracy Turnblad in "Hairspray" on Broadway will teach a Musical Theater audition technique workshop. Judine Somerville, who also was in "Hairspray" and was a Rockette, is a faculty member. Other classes include "Acting for the Camera," "Stage Makeup" and "Intro to Shakespeare." Campers also see "Billy Elliot" on Broadway on Wednesday and have a "Talk Back" with actors after the show. Camp culminates in a musical review for family and friends.
NEWSDAY ARTICLE
Julia Losner who took our Annie Workshop with Andrea McArdle wrote this article about the class on Long Island and it will be published in Newsday.
have been acting since I was 5 years old, and am currently reprising my role as "Annie' being cast in the December showing of "Annie" at Temple B'nai Israel in Wantagh. When I heard that the original Annie from the Broadway show, Andrea McArdle, was conducting an Annie Workshop as part of "Class Act New York's" program at the JCC in Rosyln, I just had to be part of it.
An acting workshop is where you can work with talented experienced performers and improve your acting skills. The class started by having us learn the song and the chorography to "It's a Hard Knock Life". Then we got to work on sides, which are small scenes from the play, which people use to audition. Andrea McArdle gave us useful instruction as how to improve our performance.
Next we had a question and answer session. I learned may interesting facts about the show and what happens behind the scenes. For example, Annie carried bologna, or cheese in her pocket so that the dog would come to her and do the tricks in the show. It was almost like his payment she said. She also said he never missed a day, although he had an understudy. I also learned that the person that trained the dog in the show was originally the set designer. I learned that the pink jacket in NYC was used to represent the change in Annie from rough tomboy to being more of a girl.
Later we got to practice our audition techniques by singing for Andrea McArdle. She gave us direction as to how to improve our singing. She advised us on what types of songs are best for auditions.
Later we got to perform for our parents and got autographs.
Andrea McArdle was a wonderful teacher and acting workshops are a wonderful way to learn more about acting. Working with Andrea McArdle was a dream come true. I really loved the workshop.
BroadwayWorld.com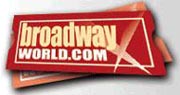 "Classes are taught by professional working actors many with Broadway credits! The level of education a child receives from A Class Act NY is unlike any other acting studio in NYC"
"Never before has there been a Camp Program of this Magnitude that affords Campers up-close and personal training with the very best the entertainment industry has to offer."
Parentguide



"A Class Act NY is proud to announce the launch of an eight-week ongoing class for young stars in New York City. Classes will be geared toward children ages 5-8 and will be held at Ripley-Grier Studios at 131 W. 72nd St. between Columbus and Amsterdam Avenues. Professional working actors, many with Broadway credits, will teach the classes. The Sing Your Heart Out™ program will let kids ages 7-8 use their vocal talents in solo and ensemble pieces. In Pretend & Play™, kids ages 5-6 will enjoy improvisation, theater games, mime and movement.
A Class Act NY offers musical theater, acting and on-camera classes for kids and teens in NYC! A Class Act NY's mission is to give students the unique and rare opportunity to work with Broadway stars and industry professionals, including directors, talent agents and casting directors in a nurturing, non-competitive atmosphere. Classes and workshops are for every level of student from the beginner to professional level. Their weekend workshops are for kids and teens 7-17! Ongoing classes and fall weekend workshops begin in September and are enrolling now. Space is limited.

WOR Talk Radio
Joan Hamburg, New York radio's First Lady and host of The Joan Hamburg Show has named A Class Act NY the best Acting Studio for kids and teens in New York State. Joan is known throughout the country for her award-winning consumer affairs reporting. Her Broadway community theatre tips are legendary.
Big Apple Parent

Curtain Up!
"A Class Act NY offers New York City kids something unique in its acting classes-the opportunity to train with Broadway professionals. Workshop leaders this season include Tony Award nominees Emily Skinner and Nancy Opel, Drama Desk nominee Leslie Kritzer, Broadway musical director Seth Rudetsky, and casting directors from CBS Primetime Casting and Abrams Artists Youth Division.
A Class Act was started in 2005 by Jessica Rofé, who has been a child actor herself, later moving into casting. Up till now she has been focusing her efforts on in-school after school programs, but have just launched a full lineup of Weekend Workshops—classes for ages 7-17, all taught by theater professionals.
Upcoming are a Two Day Musical Theatre Technique Workshop (March 17 and 24); an Acting II Workshop with Broadway star, Kaitlin Hopkins (April 15); a two-day On-Camera Commercial Workshop with casting agent, Maribeth Fox (April 21 and April 22); with "Broadway Experience" and "Broadway Dancer" workshops in May. Workshop prices range from $75-$175; participants are kept to a maximum of 15 per workshop.
Rofé describes the workshops as geared toward kids hoping to pursue a career on stage; their classes, on the other hand, work to expose kids to the arts and to build confidence. "Theater brings kids out of their shell," maintains Rofé. "We're big on nurturing, not criticism."
When we spoke, their first student had just been signed to a talent agency. Growing up, this would have been her dream, says Rofé—a place to attend theater classes where you are exposed to the pros.
The Roslyn News


Summer Camp for Aspiring Thespians
"A Class Act NY has announced the launch of CAMP ACA in Roslyn, Long Island. CAMP ACA's One Week Broadway Summer Camp, held from Aug. 13-17, gives students the opportunity to work with Broadway Stars and Industry Professionals, such as top New York City Casting Directors and Talent Agents.
The first half of the day at the camp is devoted to workshop sessions where Broadway stars and theatre experts work with campers on their particular craft. The latter part of the day is spent rehearsing a Broadway Style Revue that will be performed at the end of the camp week for family and friends. As an added bonus, campers attend a Broadway matinee on Wednesday, Aug. 15 to see what they have learned and how it translates to live performance.
Campers will come away with practical knowledge of the theatre industry.
Connecticut's County Kids


Acting Studio Announces Weekend Workshop Series
A Class Act NY has just launched their new semester of Weekend Workshops. The faculty for the upcoming workshop series include Tony Nominee Emily Skinner (Sideshow, The Full Monty), Tony Nominee Nancy Opel (Urinetown, Fiddler on the Roof), Jessica Boevers (In My Life, Oklahoma, A Funny Thing Happened on the Way to the Forum), Drama Desk Nominee Kaitlin Hopkins (Bat Boy, How the Grinch Stole Christmas) and Sirius Satellite Radio star and Broadway Musical Director Seth Rudetsky.
A Class Act NY Workshops give students the unique and rare opportunity to work with Broadway actors and industry professionals, including directors, talent agents and casting directors.
"To have teaching artists who have actually performed on Broadway is an invaluable tool for the kids who participate in our workshops," said Artistic Director Jessica Rofé. "Hearing their experiences first-hand will help nurture A Class Act NY's students into becoming the next generation of artists."
WORKSHOP TESTIMONIALS
"If it wasn't for A Class Act NY, I never would have met my awesome agent, Victoria Kress of Don Buchwald & Associates. I met Victoria at their workshop. The classes are great! They always get talented and experienced working actors to come and share their advice, tips and techniques. I always have fun and learn a lot! Thanks to Jessica and the whole team at A Class Act NY!" – Bebe Wood – television actor
"I wanted to let you know that Alison Fernandez has signed on as a principle for the show Law & Order SVU (season 13 as Zara Amaro.) Your classes helped teach and motivate my child. Thank you very very much." – Manuel Fernandez
"Hi Jessica,
Thanks so much for the MP3 recording from the Voice Over Workshop! Alexa really enjoyed both the Film and Voice Over classes this weekend — you do a really wonderful job!
All the best,
Claudia Harris"
"Hi Jessica,
I just wanted to say a huge THANK YOU for letting my kids – Celine and Joey participate in the Gayle Keller workshop. They had taken several workshops in the past at other places in NYC and although they enjoyed them, never really wanted to go back. However – at your workshop they had a great time and are looking forward to going back and doing some more workshops! So glad we found you!
We are definitely interested in your industry showcase program – it's a shame Celine can't participate in it this time!
But please keep us advised of future programs .
Thanks again,"
Danuta Kor
"Hi Jessica, Just wanted to let you know Ava really enjoyed the class today. She especially liked you, which is a testament to your knack for making the children comfortable. I am impressed with the way everything was so organized and professional. Being only six, I wasn't sure if she was going to be nervous to be in front of a group or even the camera, but according to her, she did it without any issues. During the trip home and upon arrival, she went through the folder again to prepare even further. Thank you for a wonderful experience." — Romy, Mother
"Today made me wish that I had had a seminar like this to go to when I was a kid!" — Broadway Star Emily Skinner after Teaching an ACA Workshop
"…thank you so very much for a fantastic workshop today! My daughter thoroughly enjoyed every aspect of this session — and is eager to come back for more! We were very pleased with the professionalism and quality of your program. Brenna has truly been re-energized and we appreciate the kindness shown to a 'new kid' — Thanks again, please keep us on your e-mail/mailing list for future programs/classes/workshops etc. — Kudos to you and your staff!" — K. Donahue, Mother
"Hollywood Film Director/Writer, Gil Cates, Jr. & Pat Goodwin of Telsey & Co. Casting Agency, were very respectful and appreciative of individual differences. They helped bring out each student's maximum talent and ability." — J. Dectis, Mother
"Laura had a fantastic 'One Day Broadway Experience.' Thank you for giving us the opportunity to participate in your workshop..it really gives Laura a chance to hone her skills and perform in a very comfortable environment. She has already grown so much since the first workshop." — M. Laureano, Mother
"Emily absolutely loved your workshop!! She talked about it for many days, and she has really seemed to benefit from it. I hope she can attend another class soon." — M. Veath, Mother
"I just wanted to thank you for the great opportunity to be part of your workshop! I learned so much and met so many great people!" — J. Herer, Workshop Student
"My daughter LOVED the workshop! Please keep them coming!"- B. Kaufman, Mother
"Thank you for the workshop on Saturday! Sophie enjoyed it and hopes to be able to take a class with you again sometime soon. Please keep us informed of other events you host in NY!" -E. Gorai, Mother
"Hi Jessica!
I just got home and in my exhaustion (I don't know how you keep up your energy, because i am so tired) i wanted to reach out to you to let you know how WONDERFUL today was.   The kids seemed to all have a great time.  I got wonderful feedback from my kids, who are both dying to do another workshop asap with you!!!  Thank you so much for everything, i'm sure i can articulate better once i've had some rest, but what an amazing day!" -Meryl Budnick
CAMP TESTIMONIALS
"She has not stopped talking about camp, and is telling all of her theater friends about it. To sum it up in a sentence, she said "this was the BEST week of my summer!" — M. Veath, Mother
"I was so impressed with how organized the program was and how you had the kids working on diversified activities all day, every day. The Broadway show was icing on the cake. Wonderful job. Gianna cannot stop talking about all the fun she had, the friends she met and the skills she learned. Thanks so much for a memorable week. I am sure we will do more workshops with ACA in the future." – G. Bruzzese, Mother
"Thank you so much for the great ACA Camp! You really did so much in only one week's time. In addition to learning all the songs and choreography, the confidence and animation with which the children performed was wonderful. All the kids looked confident and in their element on stage. It was a great experience and one I would recommend to anyone who's child has an interest in being on stage." – K. Sullivan, Mother
"I just wanted to let you know how much Molly enjoyed her week at Camp ACA, she's still talking about it! She especially enjoyed the workshops, I'm sure once she sees your list for the fall she'll be begging me to sign her up. Thanks again for a fun experience" – R. Brown, Mother
"Thank you so much for a giving Taylor and Cassidy such a wonderful theater camp experience. I can't tell you enough how much they enjoyed it. They have not stopped telling their friends and family what a good time they had and how much they learned. Taking the kids to Legally Blonde was a memorable experience. They have not stopped asking me for tickets because they can't wait to see it again. Meeting Laura Bell Bundy was a thrill for them!" -D.Mitchell, Mother
BIRTHDAY TESTIMONIALS
"I cannot thank you enough for making Brynne's birthday party so special!  It was a great day, and everyone had a blast! The kids could not stop talking about it! Please also thank Michelle and James…they were amazing and really made the American Idol party come to life! When we got home, all the parents came over for pick-up, and Eric put the video on our TV.
The kids and the parents watched the entire party, and everyone was blown away at how amazing it was! You have our highest recommendation!" – Lauren Norquist
"Every year we try to do something a little out of the box for my daughter's birthday. After spending much of the year obsessed with High School Musical(my daughter, not me) I searched online for High School Musical party ideas and came across A Class Act. We had the most fabulous and easy party. My daughter thought it was the best party she'd ever been to. The Class Act staff made everyone feel so talented and so at ease. Each child got to "audition" for a part in the show, learn a song from the show, learn the fun dance steps then they put it all together in a great routine! I have already recommended A Class Act to tons of friends." — H. Valentine, Mother
"The twins loved their birthday and so did their friends! The Birthday team did a very good job in entertaining the kids and switching between different activities. Thank you very much! I will definitely recommend your birthday package to other friends!" – N. Ferhangil, Mother