Skip to a bio: Jessica Rofé | Jason Earles | Nat Wolff | Alex Wolff | Trent Kowalik | C.K. Edwards | Marissa Perry | Jerad Bortz | Dani Davis and Jason Howland |Chelsea Krombach | Celia Keenan-Bolger | Gayle Keller | Michelle Kittrell | Matthew LaBanca |  | Andrea McArdle | Sierra Boggess | Steve Blanchard | Nancy Opel | Jessica Boevers | Jenevieve Brewer| Kristy Cates | Barbara Coleman | Barrett Foa | Patrick Goodwin | Kaitlin Hopkins | Eric Jackson | Leslie Kritzer | Ed Lewis | Paige Blansfield | Tony Mansker | Jan Neuberger | Nikole Vallins | Kate Wetherhead | Ray Wills | Eddie Pendergraft | | Casey Whyland | Mike Pollock | Barry Shapiro | Jennifer Cody | Matthew Maisto| Patrick Bell|Megan Larche|Allyson Carr Arena |Zachary James | Ashley Gonzalez | Michelle Dowdy|Angela Mickey| Caroline Daly| Rebecca O
JESSICA ROFÉ, Artistic Director
Ar
tistic Director, Jessica's love of the performing arts began at an early age. At the age of 10, Jessica performed on Broadway at the Shubert Theatre in a benefit for famed choreographer, Agnes DeMille. She shared the stage with some of the biggest legends in the business that night, including Tommy Tune and Mikhail Baryshnikov. Jessica continued her studies at the prestigious University of Michigan's Musical Theatre Conservatory Program. After graduation, she received her Masters in Secondary Education at New York University, where she graduated with honors.
As a Casting Director at Nancy Hayes Casting, Jessica worked on Philip Kaufman's feature film, Twisted starring Ashley Judd, Samuel L. Jackson and Andy Garcia, the Indie feature, The Zodiac starring Grey's Anatomy's, Justin Chambers, Kieran Culkin and Robin Tunney as well as the television series, Presidio Med starring Dana Delany, Christine Baranski, and Blythe Danner and Monk starring Tony Shaloub. While at Nancy Hayes Casting, Jessica cast countless commercials, voice-overs, industrials, and print ads. Upon her return to NYC, she freelanced with Donna DeSeta, Godlove & Co., Martine Dorfman, Jerry Beaver, Barden Schnee and other casting offices in the city.
Jessica also has extensive experience on the talent agency side of the business, having worked for two of New York's premier talent management firms, Don Buchwald and Associates and the Professional Artists Agency.
Jessica was recently featured on the television show, Extreme Moms for the Lifetime Channel as an expert talent judge. She can also be seen in the feature film The Zodiac, numerous commercials and print ads.
Jessica is proud to be a Backstage Expert for Backstage Magazine, the industries go-to resource for all things entertainment!
JASON EARLES, Television & Film Star (Hannah Montana & Kickin It)
Jason is one of the signature stars on Hannah Montana playing Miley Cyrus' brother on the popular series and film. He is now the star of his own series Kickin' It on Disney XD. Other credits include Hannah Montana: the movie, Space Buddies, 3-Minute Game Show, Aaron Stone, Disney 365, Dadnapped, Boston Legal, Shorty McShorts' Shorts, Disney 411, Phil of the Future, One on One, Malcolm in the Middle, The Shield, MADtv.
NAT WOLFF, Television & Film Star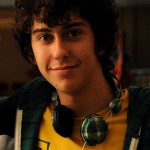 Nat Wolff is one of televisions most recognizable teen faces. He stars, writes, composes and plays music for Nickelodeon's series, The Naked Brothers Band. Nat just wrapped Bruce Berseford's feature film, Peace, Love and Misunderstanding, which stars Jane Fonda, Chase Crawford & Catherine Keener. He also wrapped another feature, The Art of Love starring Aidan Quinn & Virginia Madsen and a short film. In 2009, Nat Wolff was in Mr. Troop Mom.
Awards: Nat won the Audience Award for the Feature Film, The Naked Brothers Band: The Movie at the Hamptons International Film Festival. He was also nominated for the Kids' Choice Awards in 2009 and the Young Artists Awards for best young ensemble performance in The Naked Brothers Band. Nat and Alex's new cd will be available spring 2011. Check out the boys website: www.natnalex.com.

ALEX WOLFF, Television & Film Star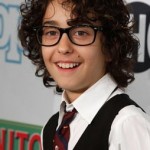 Like his older brother, Alex Wolff is one of televisions most beloved young stars. Alex Wolff stars, writes, composes and plays music for Nickelodeon's smash hit series, The Naked Brothers Band. In addition to starring in The Naked Brothers Band, Alex can be seen this season on the HBO hit series, In Treatment, in which he plays Gabriel Byrne's son. Alex is also in production on the feature film, The Sitter starring Jonah Hill and appeared on Mon in 2009. In '09, Alex was also seen in Mr. Troop Mom.
Awards: Alex shared the Hamptons International Film Festivals audience award with his brother, Nat. He was also nominated for Young Artist Award at the Young Artists Awards. In addition to his many other talents, Alex is also a playwright, whose play What Would Woody Do?" was performed last year at the New York Flea Theatre. Alex starred alongside his brother, Nat, and an all-star cast including Tony Shaloub. Alex and Nat's new cd will be available spring 2011. Check out the boys website: www.natnalex.com

TRENT KOWALIK , Broadway actor Tony Award® Winning Actor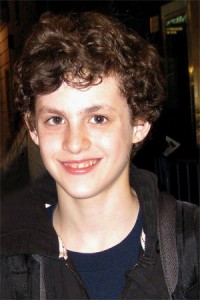 Trent made his Broadway debut in BETM. He previously performed the role of Billy on London's West End. Trent originated the role in NY along with Kiril Kulish and David Alvarez; the three teens went on to jointly win the Tony Award for "Best Actor in a Musical" in June 2009. Trent also won the prestigious Theatre World Award in '09, the 30 under 30 award for the best actors/actresses, and others too numerous to mention. Trent has made many TV appearances, including interviews on all of the major networks and on radio shows. He has also been featured in magazines, such as Vogue. He is the winner of national and regional dance titles under the direction of Dorothy Medico, Dorothy's School of Dance, Bellmore, NY, and five-time undefeated National Step Dancing Champion and World Champion under the direction of Sean Reagan, Inishfree School of Irish Dance.
ANGELA MICKEY, Casting Director
Angela is the Managing Director of Liz Lewis Casting Partners and has been at this powerhouse office for ten years casting on-camera commercials, voiceovers, TV, Film, and theatre. Recent children's projects include Trix, Gogurt, Hasbro, Carnival Games, Nick Fit, and Dora the Explorer for Wii.
CAROLINE DALY ANTONELLI, Broadway actor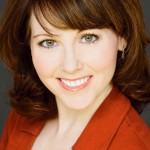 Caroline made her Broadway debut at the age of twelve in the original production of ANNIE playing the role of Pepper for nearly two years. As a child, she competed in Ireland in the World Cup Dancing Competition. She also appeared in the Radio City Music Hall's Christmas Show. Recent shows include the European tour of EVITA. She also played the role of Lizzie in BABY at the Penguin Rep Theatre. Other favorite shows include CONNECTICUT YANKEE, JESUS CHRIST SUPERSTAR. She currently sings the National Anthem for the NY Mets Baseball Team. She is currently working on a 9/11 documentary for her friend, Thomas Foley, a firefighter from NYC.
C.K. EDWARDS, Broadway actor
Graduated from the University of Oklahoma with a BFA in Musical Theater and, since choosing his major, has performed in over 50 theatrical productions in unique venues all over the country. The bulk of those said productions include handfuls of 42nd Street, Anything Goes, and Thoroughly Modern Millie, among many more musicals involving heavy dosages of tap dancing – a medicine he feels isn't prescribed enough. CK's addiction to the art of tap dance mysteriously came about when he was 8 years old. His parents found him completely awestruck after re-watching clips of the late Gregory Hines in the movies "White Nights" and "Tap." Fortunately, CK has since been blessed with many opportunities to find dance floors flowing with talented master tap artists including Arthur Duncan, Diane Walker, Jason S. Smith, and even his idol (Gregory Hines), to name a few. Now, there is seldom a moment you'd cross this young man sans tap shoes. This working entertainer is currently expressing himself in the ensemble of Broadway's Billy Elliot.
ZACHARY JAMES, Broadway actor
Z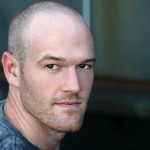 achary James has appeared on Broadway as Lurch in The Addams Family, Coram Boy and the Tony Award winning revival of South Pacific at Lincoln Center. A winner of the 2009 Lotte Lenya Competition, he has sung with Ash Lawn Opera (Madama Butterfly), Knoxville Opera (Madama Butterfly, Little Women), Central City Opera (Don Giovanni, The Ballad of Baby Doe, L'incoronazione di Poppea), the role of Oberon in the world premiere of Kristin Hevner's Il Sogno in Citta della Pieve, Umbria and in concert as the baritone soloist in Carmina Burana. In the theatre world he has performed with The Bucks County Playhouse (Abner in Lil Abner), The York Theatre (Petr in The Toymaker), Theatre By The Sea (Miles Gloriosus in Forum), Pocono Playhouse, The Kitchen Theatre, Westport Country Playhouse and The Public Theatre. TV: Carl on 30 Rock. Ballion in The Gift. Founding Director, Metropolis Opera Project.
MARISSA PERRY, Broadway actor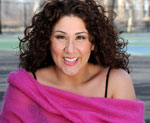 Blessed to have been a working actor and member of AEA since age 18, Marissa has had quite the crazy ride. Currently can be seen in Sister Act on Broadway.Marissa originated the role of "Kit" in David Zipple's "Princesses", which World Premiered at Goodspeed Opera House and had it's Pre-Broadway run at the 5th Avenue Theater in Seattle. She has appeared in many cabarets and fundraising events as a guest talent all over New York City, including the York Theater, Birdland, the Duplex and other venues. Marissa has played Tracy Turnblad in Hairspray at Weston Playhouse and at the Marriott Theater in Chicago. While playing Tracy at Weston Playhouse, Marc Shaiman, composer of Hairspray, found her and tossed her onto the Broadway stage. Marissa is one of 5 women to ever play the role full time on Broadway and was a part of the closing cast. Marissa believes in actively seeking out your biggest dreams and dedicates her career to those who chase after the things they want.
Broadway: Wicked (u/s Fiyero), The Pirate Queen (original company), Mamma Mia! (u/s Sky, u/s Eddie), Actor's Fund Benefit Chess and Hair.
Readings/Workshops: Sweet Charity, Robin Hood, Flyer the musical.
Regional: Anything Goes (Billy Crocker), La Cage Aux Folles (Jean-Michel), Gypsy (Tulsa), Miss Saigon. With partner Steven Skeels and through their Angelic 13 Productions, CPNY the musical (book, additional music & lyrics, director), Flesh & Spirit (co-creator, director), two numbers for Defying Inequality: the Broadway Concert.
The Tony, Grammy, and Emmy nominated Dani Davis and Jason Howland of Half Pint Productions have over 20 years of combined Broadway musical development experience, having produced, supervised, and/or worked on the creative teams for more than 15 successful Broadway shows including Les Miserables, Joseph and the Amazing Technicolor Dreamcoat, Jekyll & Hyde, The Scarlet Pimpernel, The Civil War, Taboo, The Wedding Singer, The Lonesome West, Little Women the musical, and myriad related Broadway national tours. Together they have conducted over 18,000 auditions, and have brought their expertise to their highly successful "boot camp" for Broadway actors: Half Pint Studios. Studio members can be found in most of Broadway's current musicals including Wicked, Hair, Ragtime, and The Lion King.
This year, Handel's Messiah Rocks, written and directed by Howland and Davis, with Keith Lockhart and the Boston Pops, Tony winner LaChanze, and Tony nominee J. Robert Spencer. airs nationally on PBS and is available on the Sony Masterworks label.
Davis is a director, lyricist, Broadway Producer, and former Broadway performer. She is a graduate of Duke University. Howland is a Broadway composer (Little Women the musical), music producer, arranger, and conductor.Howland is a graduate of Williams College. Visit www.halfpintstudios.com.
CHELSEA KROMBACH, Broadway actor

Chelsea is currently in Broadway's newest hit, Hands on a HardBody, Promises, Promises! starring Kristen Chenoweth & Sean Hayes. Other Broadway credit: Wicked (Elphaba understudy). Other credits: Aida (Amneris), Lippa's The Wild Party (Queenie), Pasek and Paul's Edges. Check out her jazz album, Profile.
GAYLE KELLER, Casting Director, CSA is a New York based casting director casting mostly television and film. Her resume includes a wide variety of television episodics including: Law & Order Criminal Intent, Conviction, Deadline, Six Degrees, The Unusuals and Bored To Death. She is currently casting a new series for F/X starring the comedian, Louie C K. Her film credits include the independent features, Life During Wartime, Forgetting the Girl, Watching TV with the Red Chinese and Welcome to Academia. She has also done kid searches for the features Marley & Me, The Last Mimzy and The Horse Whisperer.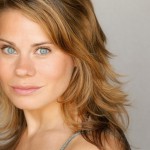 CELIA KEENAN-BOLGER, Broadway actor Broadway: The 25th Annual Putnam County Spelling Bee (Tony Award Nomination, Drama Desk Award for Best Ensemble, Theatre World Award) Les Miserables (Drama Desk Nomination). Off Broadway: Saved (Playwrights Horizons), Juno (City Center Encores), Little Fish (Second Stage), Summer of '42 (Variety Arts), Kindertransport (MTC). Favorite regional credits include Johanna in Sweeney Todd (Kennedy Center Sondheim Celebration), Emily in Our Town (Intiman), Clara in The Light In The Piazza (Goodman) and Molly in Peter And The Starcatchers (La Jolla). Concerts: The American Songbook Series Evening With Adam Guettel, An Evening With Audra McDonald, The Secret Garden (Martha) The University of Michigan 25th Anniversary At Hill Auditorium. Recordings: Spelling Bee, Bright Lights Big City, and Broadway Musicals Of 1930. TV: Law & Order, Heartland. Celia is a graduate of the University Of Michigan Musical Theater Department.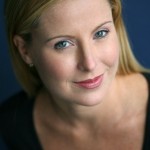 MICHELLE KITTRELL, Broadway actor originally hails from Atlanta, Georgia and has performed in eight Broadway shows and won the Gypsy Robe Award three times. Most recently she has been seen in the Broadway musical, Legally Blonde, where in addition to playing D.A. Joyce Riley she was also the dance captain. She also has appeared in the Broadway hit, Hairspray, as the dance captain as well as playing the role of Penny Pingleton. Additional Broadway credits include: All Shook Up, Bebe "Bubbles" Baker in Urban Cowboy, the Senator's Girlfriend in Sweet Smell of Success starring John Lithgow, Seussical starring Rosie O'Donnell, Footloose, Wonderful Town (Encores) and Grease! Michelle has toured the U.S. with Joseph and the Amazing Technicolor Dreamcoat, Grease!, Footloose as well as Europe playing the role of Lorraine in 42nd Street. She has performed regionally as Velma Kelly in Chicago, Evelyn Nesbit in Ragtime, Graziella in West Side Story, Millie in Good News! in addition to working with Tommy Tune in the workshop of Easter Parade. On television she has appeared on "Law & Order", "Legally Blonde: The Search for Elle Woods," Live with Regis and Kelly", "Broadway: An American Musical", "Miss America Pageant" with Tony Danza, "Macy's Thanksgiving Day Parade", "The View, "This is the Moment" with Donny Osmond as well as numerous appearances on the "Today Show" and "Good Morning America."

MATTHEW LABANCA, Broadway actor recently appeared on Broadway in Young Frankenstein. He covered the title role, and, during previews in NY, stepped into the part for over a week to cover an ailing leading actor, performing the role to critical acclaim.
Matt's Broadway touring credits include leading roles in productions of Crazy for You, Anything Goes, and The King and I. Matthew also toured the United States with the Broadway company of Joseph and the Amazing Technicolor Dreamcoat, and can be heard singing a solo track on the 2005-2006 touring cast album. Other albums include Broadway composer Billy Solly's Greatest Hits, Vol 5, and On The Transmigration of Souls (2004 Grammy Award for Classical Album).
Broadway: Young Frankenstein (Hilton Theatre), Children and Art (New Amsterdam Theatre), the upcoming show, (First Wives Club). Off Broadway: A Tale of Two Cities (Lamb's Club Theatre), Angel on My Shoulder (York Theatre Co.), and Oliver's Idea (York Theatre Co.).

ANDREA McARDLE, Broadway actor Andrea first captured the hearts of theatergoers everywhere in 1977 when she originated the title role in the mega-musical Annie. As Annie she became the youngest performer ever to be nominated for a Tony Award as Best Lead Actress in a Musical. She also received the Theater World and Outer Critics' Circle Awards for the girl with the red hair and big voice. She subsequently conquered London with her portrayal of Little Orphan Annie in the West End. Andrea was then tapped to portray Judy Garland in the NBC television movie Rainbow which proved that her talents translated to film. She has starred in several Broadway musicals, in New York, nationally and internationally. She has performed in concert halls from Carnegie Hall to the Las Vegas Hilton to the Hong Kong Philharmonic as well as several remarkable televisions appearances through the years including Johnny Carson, Merv Griffen and Dinah Shore shows along with several PBS concerts from the Kennedy Center and Carnegie Hall. She has honed her craft by working with some of the legends o the entertainment industry such as Ethel Merman, Liza Minnelli, Julie Andres, Bob Hope, Liberace, Frank Sinatra, Steve Martin and Martin Short, to name a few.

SIERRA BOGGESS, Broadway actor made her Broadway debut as Ariel in The Little Mermaid. In addition to that, she most recently was seen in Music in the Air at City Center Encores. She also starred as Christine in Phantom Las Vegas, where she originated the role under the direction of Hal Prince. Other: the national tour of Les Misérables; West Side Story (Maria); the world premiere of Princesses (Binky) at Goodspeed and 5th Avenue, Seattle; soloist, Lincoln Center's American Songbook Series: The Lyrics of David Zippel. BFA, Millikin University (Decatur, IL).
J

ennifer Cody has performed in over 21 Broadway, off-Broadway and National tours. On Broadway, she has performed in Urinetown, Taboo, Pajama Game, Seussical the musical, Beauty and the Beast, Grease, Cats, Best Little Whorehouse,No No Nanette and currently…Shrek the musical. She received a Drama League nomination for originating the role of Annie in Henry and Mudge. She can be heard on many cast recordings including Andrew LIppa's The Wild Party and Vincent Yoeman's Through the Years. She has had the opportunity to work with amazing artists both onstage and off like Neil Simon, Jon Secada, Boy George, Shirley Jones Jeannine Tesori, David Linsey-Abaire, and Sandy Duncan. On television, she has been seen on Law and Order and Rosie LIve and is excited about the upcoming Disney feature film, Princess and The Frog where she will be Charlotte La Beouff.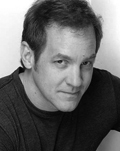 STEVE BLANCHARD, Broadway actor is the longest running actor to have played the Beast in Beauty and the Beast on Broadway!
BROADWAY: Beauty and the Beast (Beast & Gaston) Camelot (Lancelot), A Christmas Carol (Fred), The Three Musketeers (Arimus understudy) NATIONAL TOURS : Camelot, Phantom of the Opera, A Funny Thing Happened…, West Side Story, Hans Christian Anderson. OFF BROADWAY: Frankenstein, Johnny Guitar, An Oak Tree, Moby Dick REGIONAL: Chess, Esmeralda TV: Ed, Police Story, Third Watch, Law & Order, Sunseat Beat, Rapmaster Ronnie, One Life to Live, Another World, Guiding Light, Superior Court. Steve was the longest running actor to have played the Beast in Beauty and the Beast. He played the role for a record 8 years!
A graduate of the Juillard School. Recently appeared in Polish Joke at Manhattan Theatre Club for which she received a Lucille Lortel nomination. She received a Tony Award nomination for her performance as Penelope Pennywise in Urinetown. Other Broadway credits: Triumph of Love, Anything Goes, Sunday in the Park with George, Teddy and Alice and Evita. She has appeared in a number of David Ives' plays: Lives of the Saints, Mere Mortals, Don Juan in Chicago and All in the Timing. Also: Wiseguys, On a Clear Day… (Encores! revival); Hundreds of Hats; and Personals. TV/Film: "Law & Order: Criminal Intent," "Law & Order," Marci X, The Ice Storm, Second Skin
JENEVIEVE BREWER-ABOUTFACE Talent Agency specializes on commercials, print, voiceovers, industrials, hosting and trade shows. Some of her recent bookings include national spots for Verizon, Advair, Time Warner Cable, Ipod, Subway, Tyson and Ebay. Recent print bookings include AT&tT Timberland and Nike just to name a few. Aboutface is always looking for new types, all ages.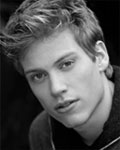 BARRETT FOA, T.V. Star and Broadway Actor

T.V.: Eric Beaele in N.C.I.S. Los Angeles
Broadway: Princeton & Rod in Avenue Q, Leaf Coneybear in The 25th Annual Putnam County Spelling Bee, and the original cast of Mamma Mia! Off-Bway: The Drunken City (Playwrights Horizons, spring '08), Jesus in Godspell (2000 cast recording), Cupid in Cupid & Psyche. Regional: Claudio in Much Ado About Nothing (Mark Lamos, dir. Hartford Stage/Shakespeare Theatre, D.C.), Karel in The Lady In Question (by and starring Charles Busch, Bay Street Theatre, Sag Harbor), Frederic in Pirates! and the evil Mordred in Camelot (both at Paper Mill). Leading roles in Henry Krieger's Kept (TheatreWorks in CA), Just So (North Shore), The Fantasticks (St. Louis Muny), Gypsy (Weston Playhouse), Children of Eden and The Sound of Music (MT Wichita). Numerous readings with Project Shaw and Food For Thought. TV: "Six Degrees." Proud: Actors' Equity member, native New Yorker, Interlochen Arts Camper, University of Michigan Musical Theatre Department graduate.
PATRICK GOODWIN, Casting Director, Telsey & Co.
Patrick Goodwin joined Telsey + Company in 2006 after graduating summa cum laude from Drew University with degrees in Theatre Arts and Political Science. Telsey + Company's Broadway casting includes 9-to-5, Reasons to be Pretty, Blithe Spirit, Next to Normal, Rock of Ages, Desire Under the Elms, You're Welcome America…, Rent, Wicked, In the Heights, South Pacific, Hairspray, Speed-The-Plow, Equus, Legally Blonde, A Catered Affair, The Homecoming, Talk Radio, Company, November, Grey Gardens, The Color Purple, The Rocky Horror Show, All Shook Up, Tarzan, and Sweeney Todd and the upcoming productions of Spider-Man, The Addams Family, and Catch Me If You Can. Some of Telsey + Company's off-Broadway casting credits include 50 Words, Wit, The Third Story, The Fantasticks, Almost an Evening, De La Guarda and several theatre companies including the Atlantic Theatre Company, Signature Theatre, Westport Playhouse, New York Theater Workshop, Drama Dept, ACT in San Francisco, La Jolla Playhouse, McCarter Theatre, Long Wharf Theatre, The Hartford Stage Company, and The Goodman Theatre. Film credits include 17 Photos of Isabel, Rachel Getting Married, Sex and the City: The Movie, Across the Universe, Dan in Real Life, Pieces of April, Rent, and many more. Telsey + Company is also responsible for casting several national tours, commercials, and television projects
KAITLIN HOPKINS, Broadway actor
Broadway: The Grinch Who Stole Christmas, Noises Off, Anything Goes (concert/Lincoln Center). Off Broadway:The Great American Trailer Park Musical, BARE, Nicky Silver's Beautiful Child (The Vineyard Theatre), Bat Boy-The Musical (Drama Desk/Ovation nomination). Regional: The Opposite of Sex (Williamstown Theatre Festival), Disney's On The Record (National tour), Shaw's The Philanderer (South Coast Repertory/Ovation nomination), She Loves Me (The Reprise Series/Ovation nomination), Present Laughter and Blithe Spirit (The Pasadena Playhouse), John Adams' opera I Was Looking at the Ceiling and Then I Saw The Sky (International tour/Lincoln Center) directed by Peter Sellars. Kaitlin has recorded over 20 radio plays including: The Heidi Chronicles, Working and Proof with Anne Heche (LA Theater Works/NPR). Film/Television includes: The Nanny Diaries, Trust the Man, How To Kill Your Neighbor's Dog with Kenneth Branagh, Crocodile Dundee in Los Angeles, Little Boy Blue, "Law and Order SVU," "Six Degrees," "Law and Order CI," "Rescue Me," "Spin City'" "Providence," "The Practice," "Star Trek Voyager," "Deep Space Nine," "JAG," "The Division," "Wings" and three years as Dr Kelsey Harrison on "Another World." Kaitlin is a founding advisory board member for The William Inge Festival, The Edward Albee Theater Conference, and The Pasadena Playhouse Outreach Program. She also served as Co-Artistic Director for The Ojai Playwright's Conference, a panel member for The NFAA and a judge for The Irene Ryan Awards.
Broadway: Young Frankenstein, and Thoroughly Modern Millie. Some other theatrical credits include Les Miserables, Aida, Kiss Me, Kate, Dreamgirls, My Fair Lady and The Irish Repertory Theater's Finian's Rainbow as well as the national tours of Chicago, Ragtime and The Radio City Christmas Spectacular. His teaching has extended to workshops such as The Broadway Student Lab. Broadway Teaching Lab, and Hands On Broadway. Eric has been the resident choreographer and musical theater instructor for The Young People's Theater in Ann Arbor, Michigan and has helped develop the new Finian's Rainbow Jr. Eric is a graduate of The University of Michigan with a B.F.A. in Musical Theatre.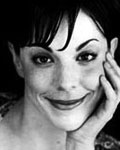 LESLIE KRITZER, Broadway actor was most recently seen in her Drama Desk nominated portrayal of Pickles in The Great American Trailer Park Musical, for which the New York Times called her "Flat-out hilarious, a consistent source of off-kilter brilliance." The Times hailed Leslie as "A young dynamo with Judy Garland's chops", for her starring turn as Fanny Brice in the PaperMill Playhouse production of Funny Girl. She has worked regionally in such musicals as Tell Me On A Sunday at the Kennedy Center, Company at Pittsburgh CLO (Marta), Joseph… at Casa Manana (the Narrator), Babes in Arms at the Goodspeed Opera House (Baby Rose), Grease at PaperMill Playhouse (Rizzo) and the world premiere of Vanities at TheatreWorks in Palo Alto. Leslie was privileged to attend the Sundance Theater Lab, performing in Richard Forman's Teddy Bears and Charles Mee's Wintertime. She has appeared on Broadway in Hairspray, Off-Broadway in Bat Boy (Shelley) and Godspell, and on tour in Urinetown (Little Becky). As a concert artist, Leslie has been featured all over the world, most notably singing alongside Alan Menken and Tim Rice at Royal Albert Hall in London (An Evening with Tim Rice). She has sung at Town Hall (Broadway Musicals of 1951 with a live album available on Bayview Records) and can be heard on the cast recordings of Godspell (Fynsworth Alley) and The Great American Trailer Park Musical (Sh-K-Boom). Leslie holds a BFA in Musical Theatre from Cincinnati College Conservatory of Music and is thrilled to be returning to Broadway in the spring with Legally Blonde. She is currently developing her next solo project, Rifftina…Riff Masta to the Stars.
Broadway actor, MARY POPPINS. As an original cast member, Tony performs every night in MARY POPPINS, while understudying the principle role of BERT. Other credits include: West Side Story (US and International Tours), The Radio City Christmas Spectacular, 42nd Street, Singin' in the Rain, Footloose, Cabaret, Oklahoma, The Scarlet Pimpernel, The Wizard of Oz. Tony directed and choreographed over 200 young actors in Bye Bye Birdie, for the Metropolitan Educational Theatre Network, aka MET II, in Southern California. Other credits include Footloose at the Trump Taj Mahal, and The Who's Tommy for Surflight Theatre. Tony is a proud graduate of New York University's Tisch School for the Arts; BFA in Theatre

EDDIE PENDERGRAFT, Broadway actor is currently a citizen of Oz in the Broadway company of WICKED and from time to time plays the role of Boq. New York credits include: Jerry Springer: The Opera at Carnegie Hall; Ann E. Wrecksick; Bye Bye Birdie; The Karaoke Show and readings of Life on the Mississippi and the new musical Empire. Other credits include The Sound of Music (ATOTS); You're A good Man Charlie Brown; Hello, Dolly! and the film The Ex with Zack Braff., to name a few. Eddie holds a BFA from Webster University and is a graduate of the Dreyfoos School of the Arts. A proud member of Actor's Equity, Eddie thanks Craig Holzberg, Craig Carnelia, his biological and NY families, and his T &A and for their continuous support.
MEGAN LARCHE, Casting Director, CSA Megan is a freelance casting director based in NYC. She began her career with Binder Casting, and was the casting director for the Broadway revival of Grease, A Chorus Line, The Times They Are A-Changin', & The Lion King – children's casting; Film: "Diary of a Wimpy Kid" (20th Century Fox) – NY Casting Consultant, "Hairspray" (2007 New Line Cinema) – NY Dance Casting, "Untitled Nancy Meyers Project" (Universal Pictures) – casting associate; Television: 'Grease You're the One That I Want'; Web Series: 'The Underlings'. National Tours: The Lion King – children's casting; Regional: Irving Berlin's White Christmas (2004-2008 Producing Office productions), Happy Days, the Musical (Los Angeles). As casting associate, she worked on such Broadway shows as Sweet Charity, 42nd Street, Wonderful Town, & 16 Wounded, as well as 4 seasons of Encores! Great American Musicals in Concert. Currently she can be seen casting for A Chorus Line in the documentary "Every Little Step" (Sony Pictures Classics). In 2007, she joined Fox Theatricals as an assistant producer for Legally Blonde the Musical on Broadway. She has also produced The Two Lives of Napoleon Beasley and Pvt. Wars while the Co-Artistic Director of the Incumbo Theater Company, a not-for-profit based in NYC.

ALLYSON CARR ARENA, Broadway actor
Allyson Carr Arena made her Broadway Debut in Mamma Mia. Her credits include Anything Goes, The Boyfriend, La Santa Luz Dance Company, Music Videos, The MTV Video Music Awards and has toured the world as a backup dancer for various artists. TV credits include"30 Rock" dancer and the reality show "FAME" with Debbie Allen.
ASHLEY GONZALEZ, Talent Agent at CESD
Ashley graduated from DeSales University with her degree in Acting. While in college, she interned at Bloc Talent where she quickly realized she wanted to try working at an agency. She has now been at CESD for three years. Ashley is now an currently one of the theatrical agents in the youth department.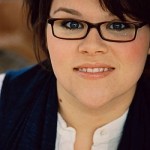 MICHELLE DOWDY, Broadway actor
Broadway: Hairspray (Tracy stand-by) Regional: The Wild Party (Mae),Songs for a New World (Woman 2), Vagina Monologues.Workshops/Festivals: Republic,a new Musical,(Gwen) Tess: A new Rock Opera,(Marian). Michelle has performed in many nightlife cabaret act, including Canteen!, which she wrote with 4 of the greatest people in the world. A Florida native, Michelle has been an advocate for arts in schools and aftercare programs in her hometown. She frequently performs and supports in Broadway Cares events all year round. Proud member of Actor's equity.